Since 2005 Modern-Shed has been helping customers create the extra space they need for home offices, studios, and even guest cottages with prefabricated dwelling solutions.
A homeowner in the beautiful Queen Anne neighborhood of Seattle Washington, came to them with the desire to move her office space closer to her home. Rental space in Seattle was getting quite expensive and she wanted to relocate her aesthetician practice to save on costs and create a peaceful haven for her customers.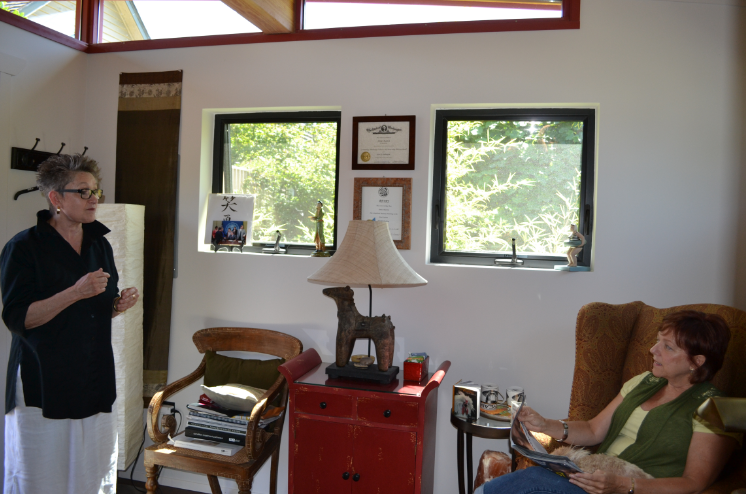 Details Make a Difference
Anne heard about Modern-Shed from one of her clients, and after researching options on their website, she decided on a 12' by 24' shed with an extra 2' overhang. In addition, she built out a deck where the shed would reside. This allowed her to create an inviting entrance which was landscaped with details influenced by the Far East. The result was an intimate space that welcomes her clients to relax in a comfortable setting.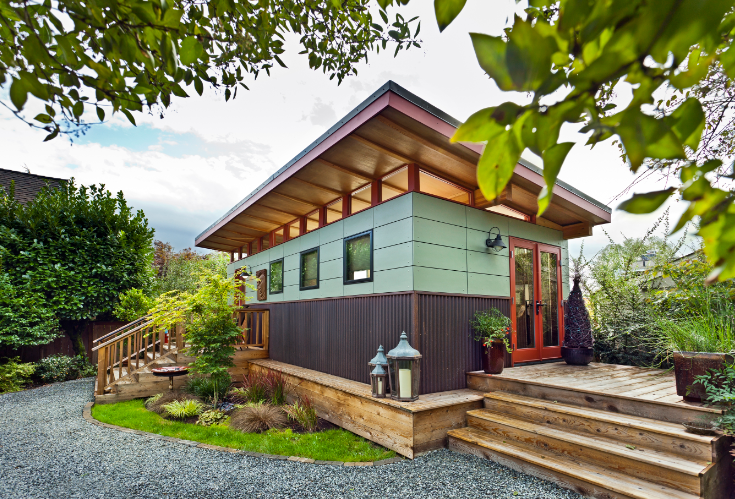 Work from Home Solution
"She loves her shed because it is steps away from her home, but still a private space for her clients to access," Arla Shephard Bull, Media Relations Director of Modern-Shed, told Milgard. "Clients don't have to traipse through her house and Anne has the pleasure of working from home. What could be better?"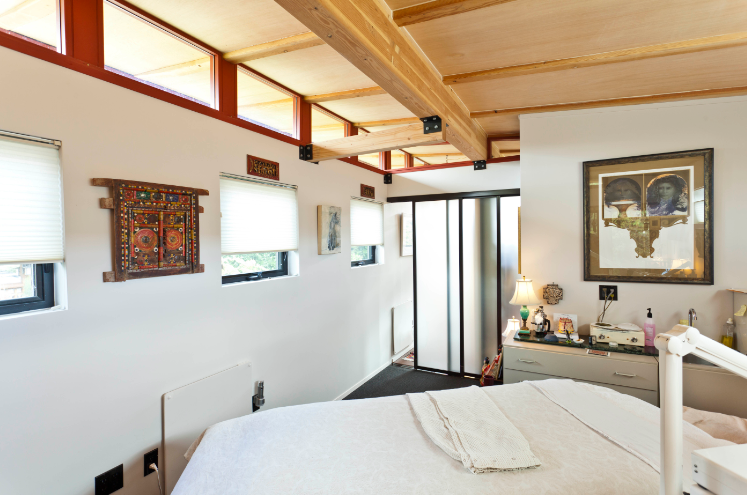 Natural Light
Milgard UltraTM Series fiberglass windows were selected for the project because of their durability and clean lines. Clerestory windows were used at the top of the shed provide an abundance of natural light and awning windows flank the sides offering ventilation. The room is light, airy and radiates a soothing, Zen atmosphere, that both Anne and her clients are very happy with.
Project Info:
Milgard Product Used: Ultra Series fiberglass windows
Photo credit: Dominic Bonuccelli and Arla Shephard Bull
Milgard Dealer: Modern-Shed 
Location: Seattle, Washington