Challenge: Improve Comfort
The homeowners were seeking a way to improve the comfort of their home. The back patio sliding glass door was large and difficult to operate. The backyard pool area is small and contains a lot of concrete, which created a lot of solar heat gain in the summer months.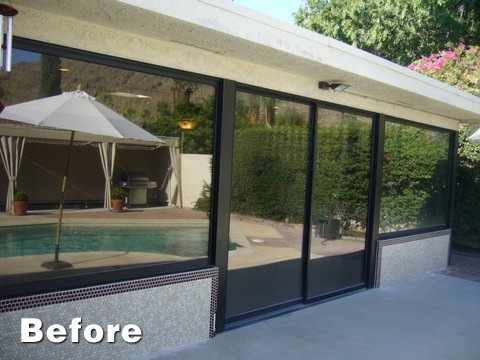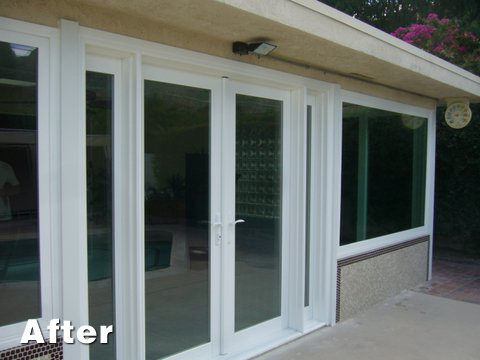 Solution: Tuscany® Series
Both the look and performance of Tuscany® Series windows and patio door were a dramatic improvement over the previous aluminum ones. The replacement windows and patio door helped the homeowners achieve a more expansive, sunny feel in their home. Tuscany Series windows helped to reduce the solar heat gain in the summer months. The homeowners found the Tuscany Series French door much easier to open and more visually appealing.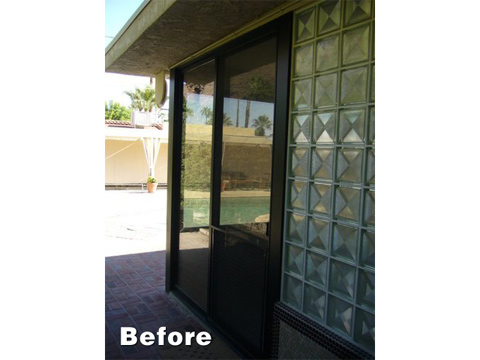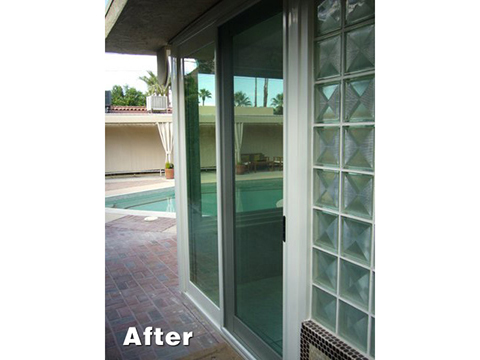 Project Information:
Milgard products used: Tuscany® Series vinyl picture windows, Tuscany® Series French swinging doors and sliding glass door.
Location: Palm Springs, California
Completion date: 2007
Notable project leaders: California Window & Door