Have you ever heard of the Tiny House Movement? 
According to Tiny House Talk, a blog dedicated to the subject, the movement is a growing real estate trend where people are choosing to live simply in smaller homes to become more conscious about their lifestyle.[1] The definition of a "tiny home", is anywhere between 65 to 400 square feet.
The Tiny House Movement made its way into the University of Texas Arlington (UTA) Architecture program, (known as Parallel Construction), when twenty design students competed for the chance to design and build their own tiny homes for a school project.
Previously, UTA Architecture had been involved in smaller structures such as pavilions, but always dreamt of something bigger! Because a project of this kind has a relatively short lead time, the UTA Architecture department felt it would be a good fit for their class assignment. They were able to receive backing from local philanthropists, suppliers, and building manufacturers to bring their ideas to fruition.
The project began in the Fall 2016 semester. Milgard Windows & Doors was asked by Architecture professors Brad McCorkle and Bang Dang to donate the windows. Because of their modern look and feel, Milgard Thermally-Improved Aluminum Series windows were selected. Compared to standard aluminum windows, the Thermally-Improved Series provides more energy efficiency, which is an important goal for Tiny House homeowners.
Two houses were created in conjunction with the project. The first house was called "Casa Modulo" and the second "Nexus".
Casa Modulo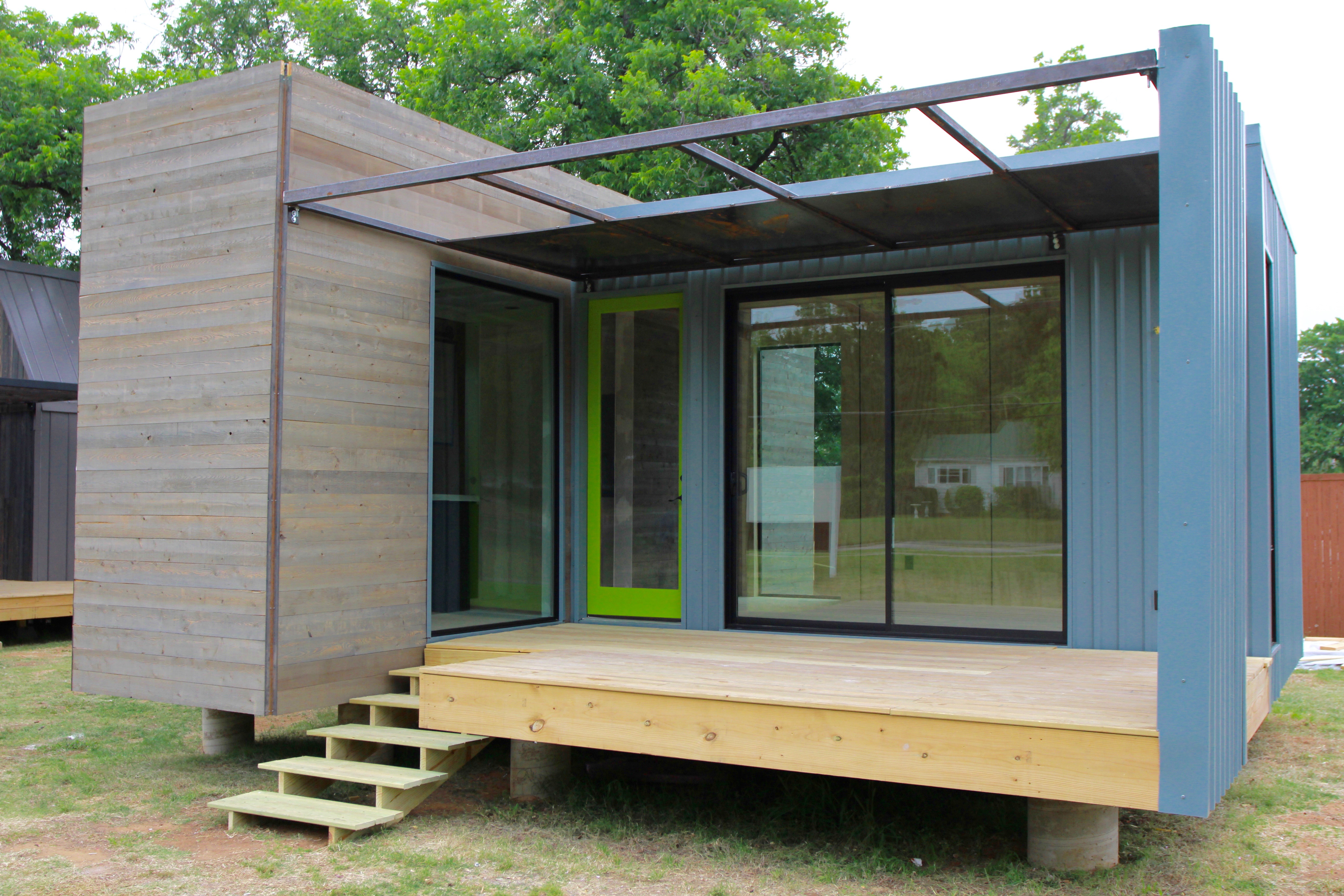 At 390 square feet, this home contained three movable modules including a living space, bedroom with bath area and a kitchen. The home is largely an open-concept floor plan featuring large Milgard® Thermally - Improved Aluminum Series picture windows that take advantage of natural daylight, reducing energy costs from artificial light sources.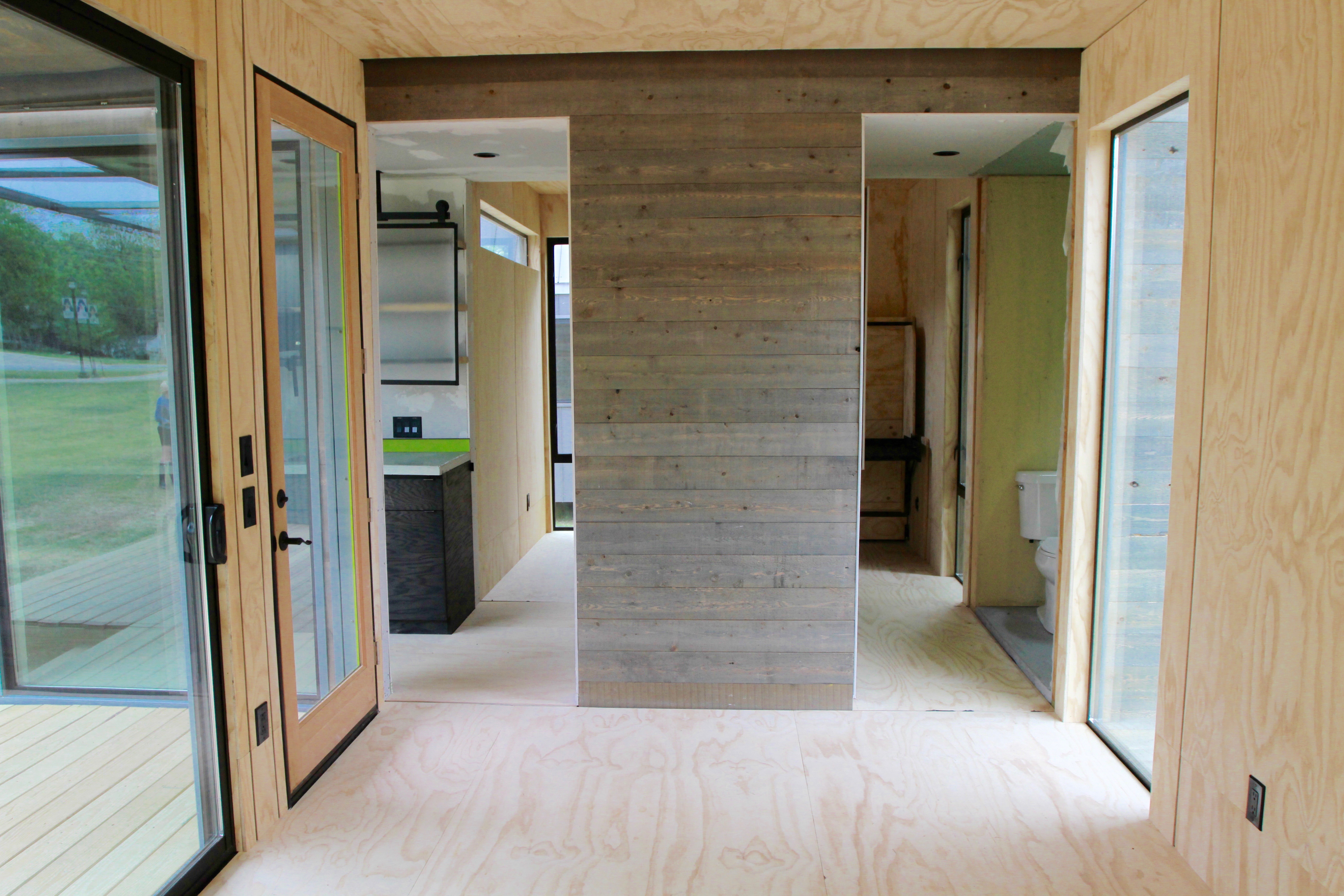 Nexus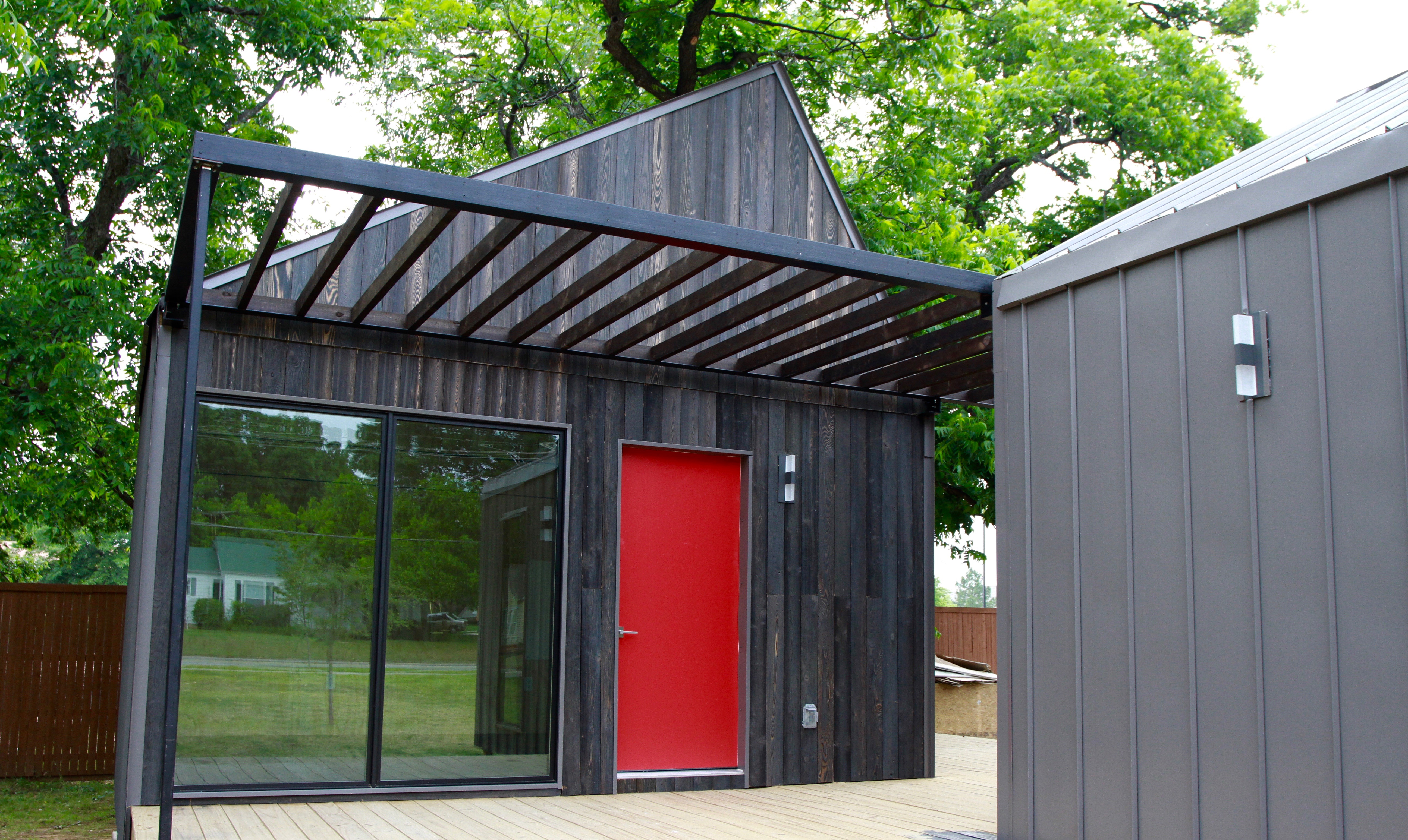 The Nexus Tiny Home was 360 square feet in size. This home had four movable modules instead of three. In this layout, the students designed two separate functional units joined together by a wooden deck where occupants could entertain.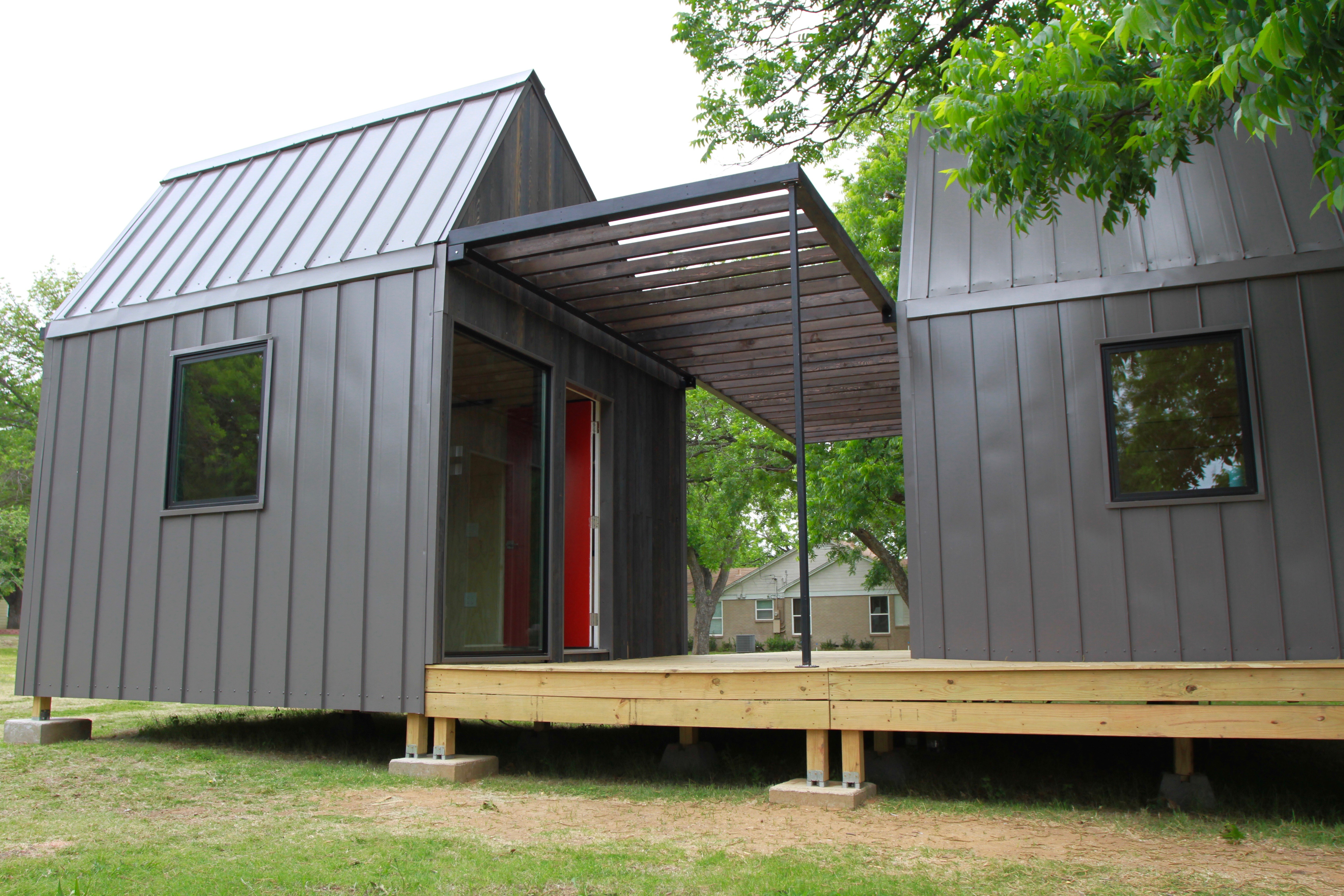 The first module contained the kitchen area and living room space. Module two was where the bedroom and bathroom were housed. The students created this structure with a removable roof, knowing that the home would need to be relocated upon completion.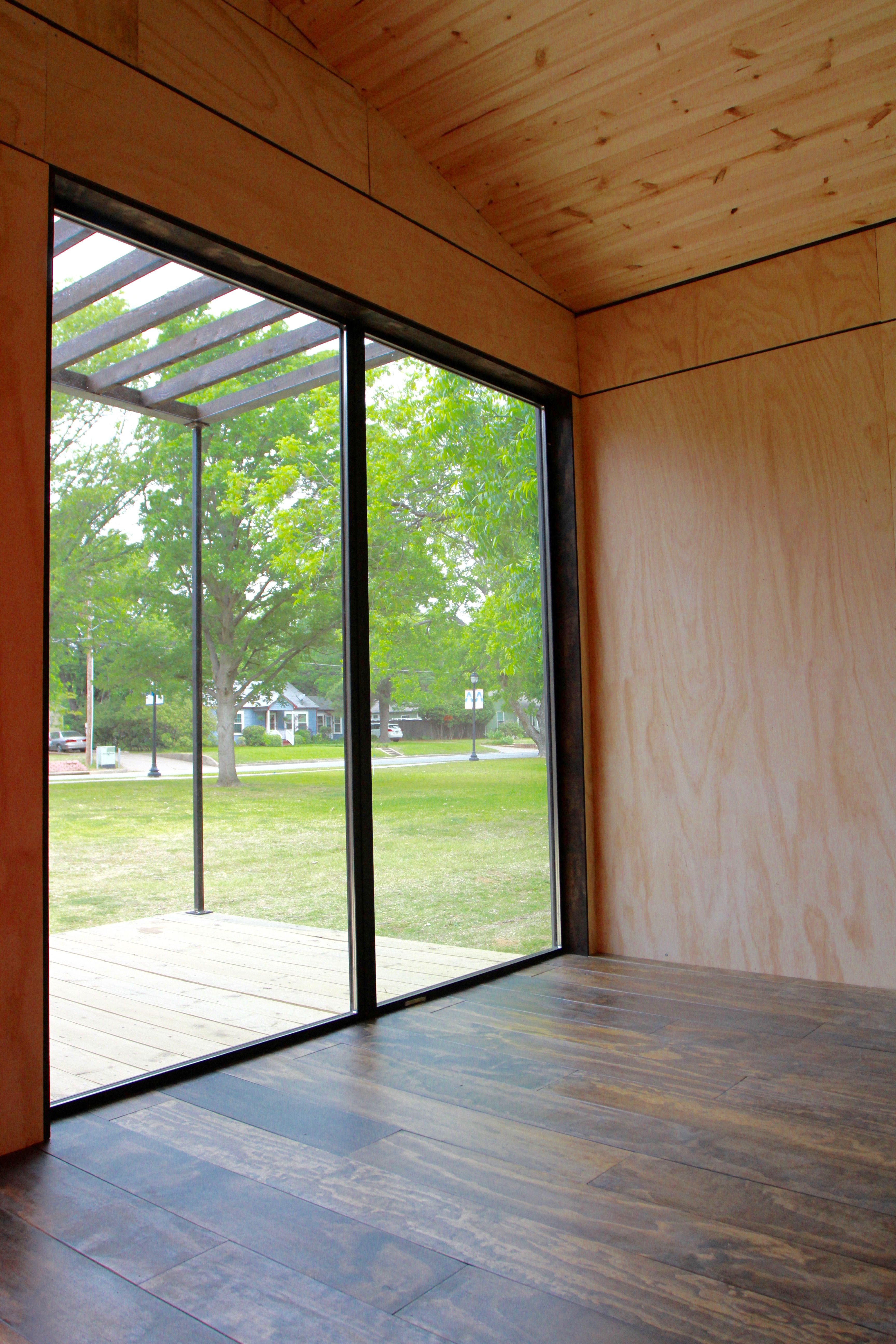 Both projects were to be featured in the 2017 Texas Earth Day celebration where attendees could not only view and tour the homes on display, but, even make an offer to purchase them.
Project Details:
Milgard Series Used: Thermally Improved Aluminum
Builder: Parallel Construction
Contractor: Brand McCorkle/Bang Dang
Architect: College of Architect Plan Public Affairs à School of Architect à Parallel Construction
Photographer: Austin Fields
Location: Arlington, Texas
[1] http://tinyhousetalk.com/tiny-house-movement/