When you think of patio doors, where do they usually go? You would probably say, they are meant to lead to the patio as the name implies. What if I were to tell you that isn't the case? Patio doors can be used throughout the home for a more luxurious look and feel. These patio doors have many attractive options to help you create a look that's all your own. From the open glass view, to different grid patterns and colors to fit any room in the home. Read on for four great ideas to spark your creativity.
1. To Adore French Doors
The French door style look is very popular. You'll even see it in other areas of the home, such as garages and even glass-door refrigerators. Recently, the French door wall oven was identified as a top trend at the Kitchen and Bath Industry Show.
Replacing regular doors in your home with French doors can elevate the look and feel of a room and it adds more character. For instance the bedroom leading to a balcony.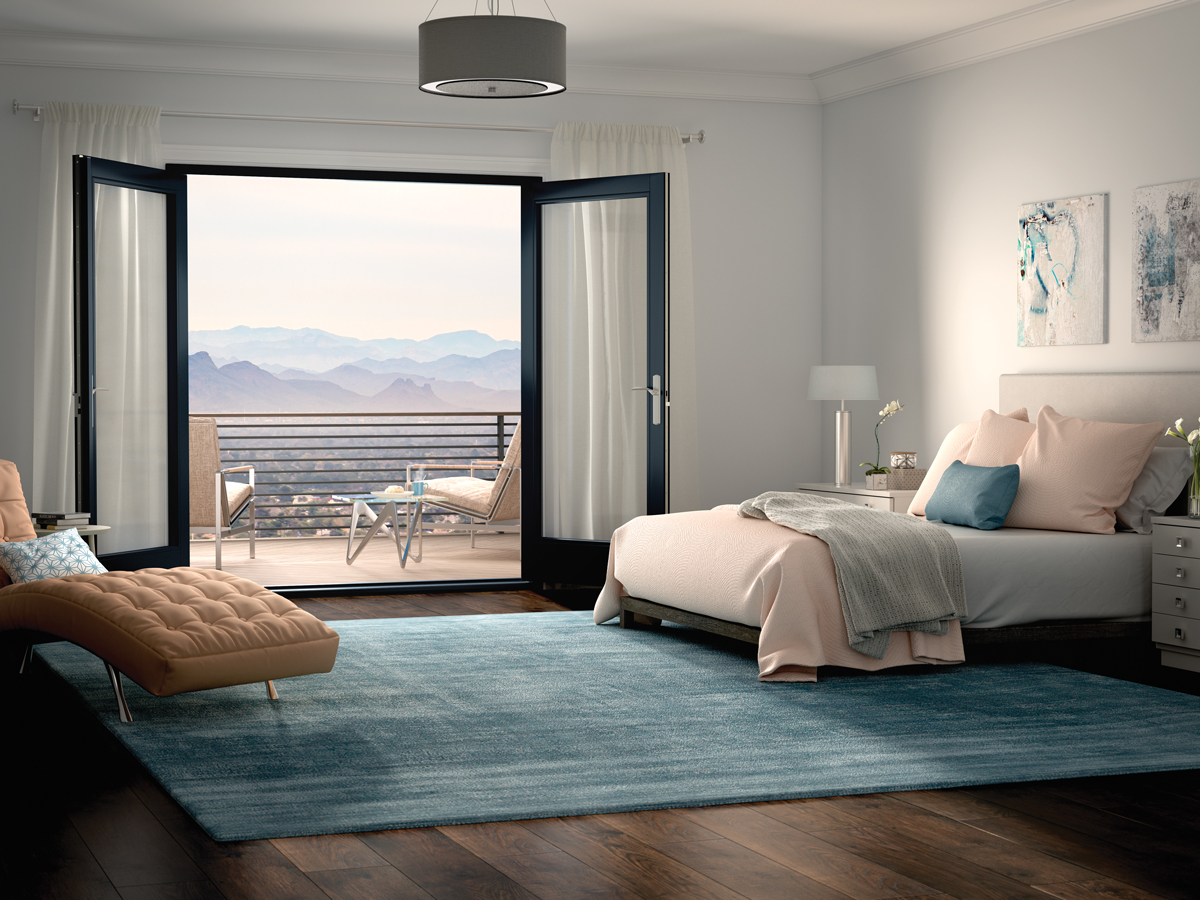 Or, formal dining room or kitchen.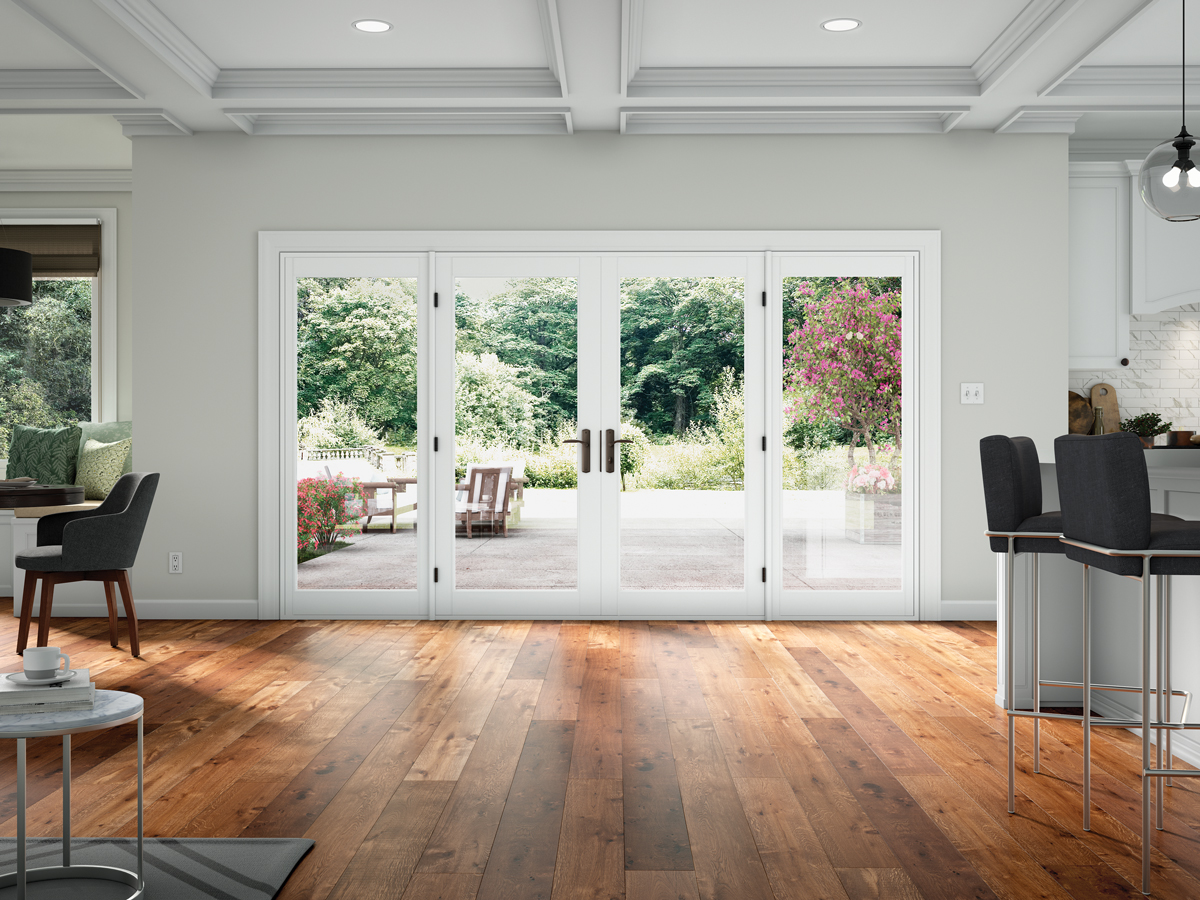 2. Pair French Doors with Transoms and Sidelites
Architects and designers often combine windows and doors together for a distinct effect. A transom is a window, usually rectangular, that is over a door or another window. Sidelites are windows that are to the side of a door as seen in the picture below. Doors and windows that are integrated well in the room are beautiful to look at, almost like pieces of art on the wall. In addition to windows, transoms and sidelites are complementary elements that add visual emphasis surrounding the patio door.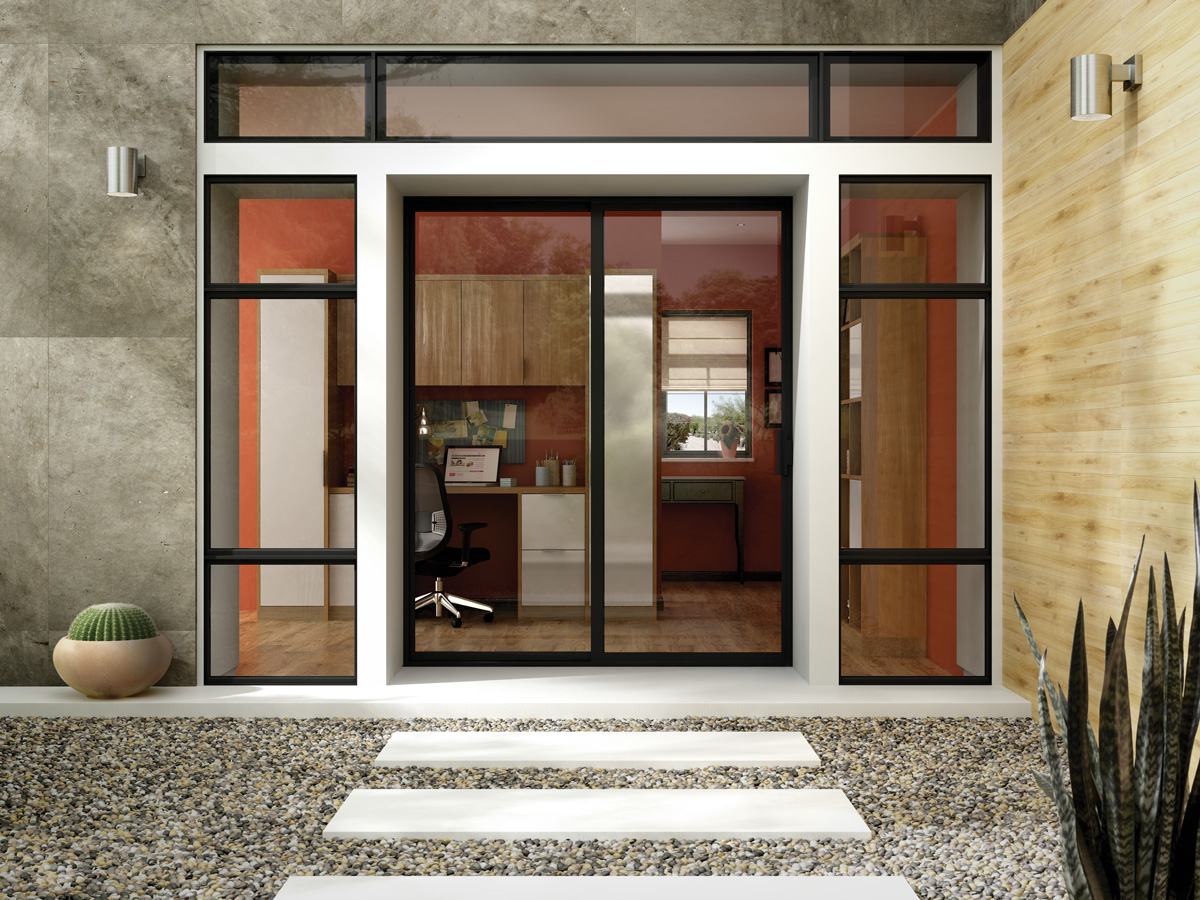 3. Add a Series of French Doors in a Wall
If you have a panoramic view, consider adding a series of French doors into a wall. This unique design calls attention to the outside through the expanse of French doors that now act as both doors, functionally and a set of windows, visually.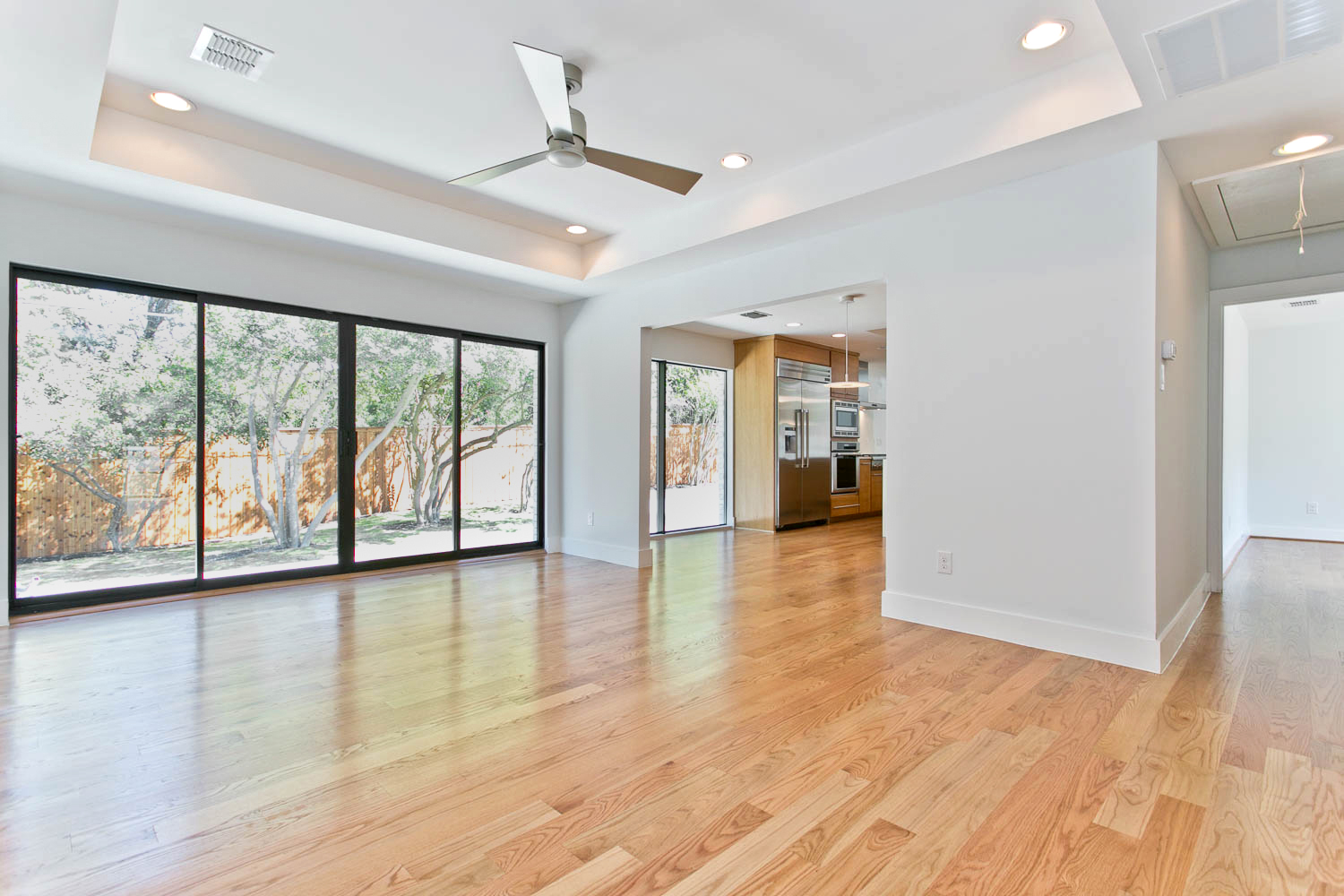 4. Replace a Solid Exterior Door with a Glass Patio Door
When you think of standard patio doors, you may be picturing a large opening slider or a 2 panel swing door, which can take up a lot of room. If you have a smaller space, and a secondary door that leads outside, consider adding a single panel, glass patio door. You'll bring in extra sunlight and have a unique back or side door.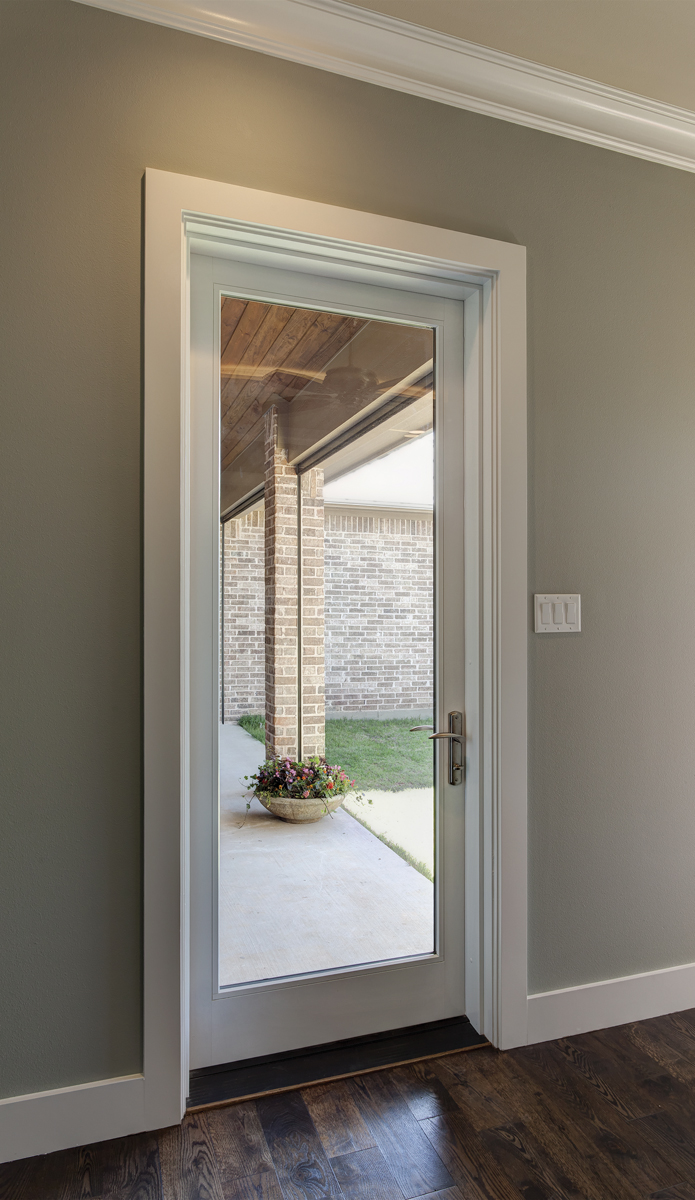 Which of these ideas are you planning to use in your home? Comment below on your favorite and come and check out the other articles in this series.
Part 1: 8 Ways to Bring More Sunlight into Your Home
Part 2: 5 Ways to Bring More Sunlight into Your Kitchen