Cascade West Development Inc. began this stunning window and door project, with an open concept floor plan, after a couple had seen one of their homes at the previous year's Clark County Parade of Homes. They liked what they saw and decided to have a new home drawn and built in the Parade the following year.
Aerius is a Latin word meaning "partaking of the nature of air". The Aerius Project, as it was named, featured contemporary elements in combination with a natural color palette to blend in with the Pacific Northwest landscape.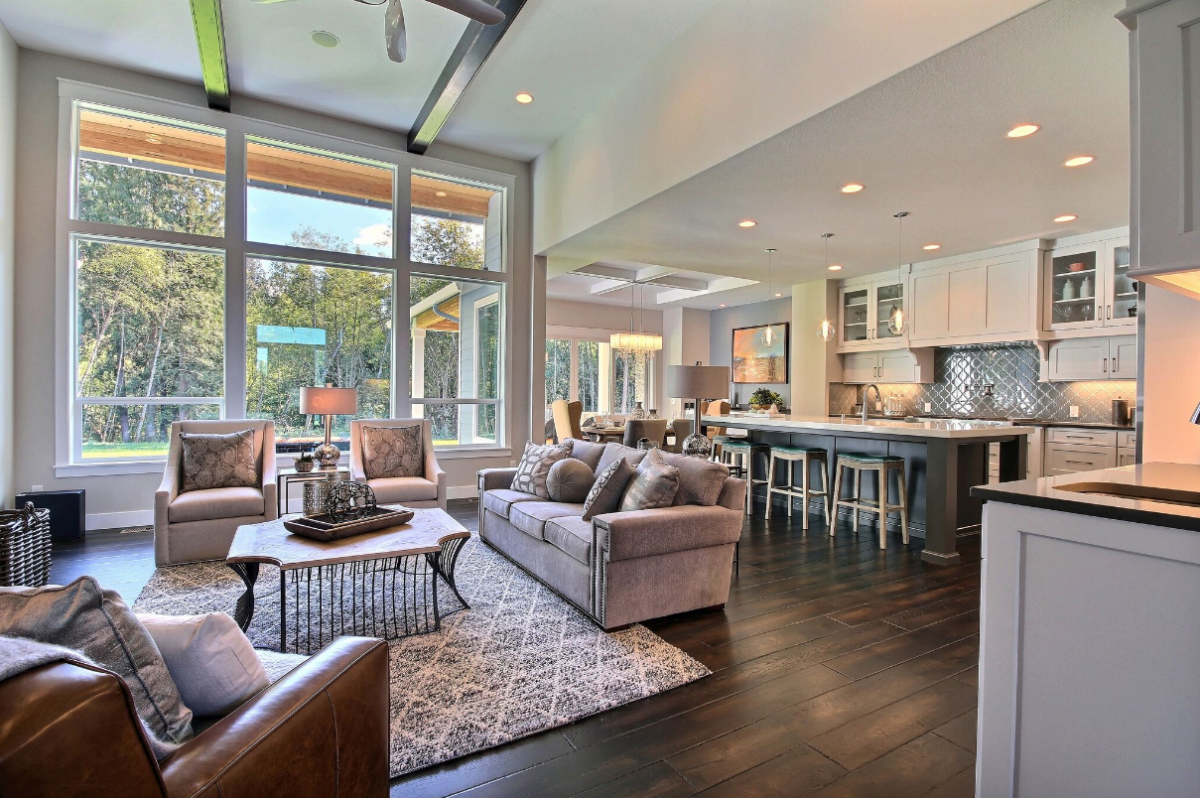 The home featured a wide-open floor plan where the kitchen and dining nook serve as extensions of the great-room space. The master bedroom is located on the main floor, along with a suite for aging guests. This style of layout is becoming popular because it gives a robust feeling while allowing for many different functions in the same area, maximizing inclusion and togetherness.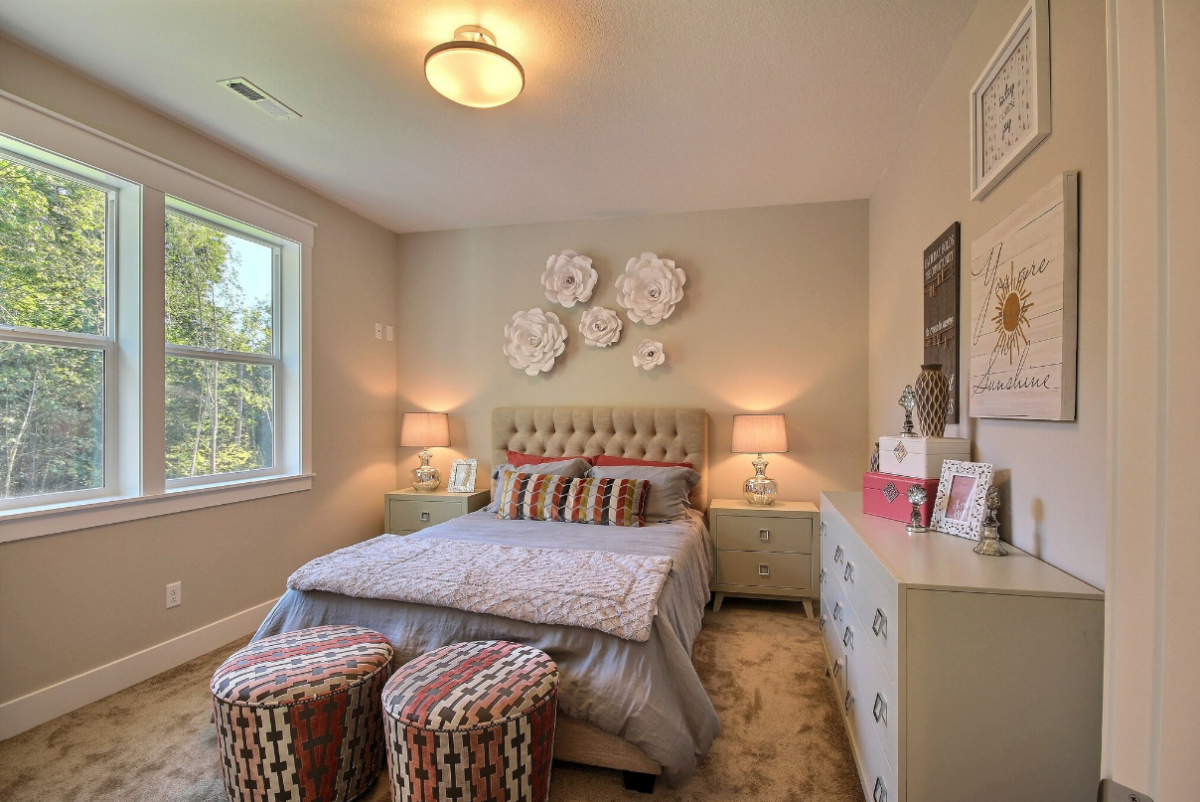 The upstairs featured a bedroom, a princess suite and a bonus media room, if there is entertaining going on downstairs the children still have their own personal space to play, learn and grow.
"We were drawn to Milgard® because we needed a window of superior quality", said Tim Holley, Marketing Manager for Cascade West, Inc. "Their commitment to quality clearly showed that they take homebuilding as seriously as we do. We had the same values, so it just made sense. Our Milgard rep has also been fantastic to work with, always very responsive to our needs."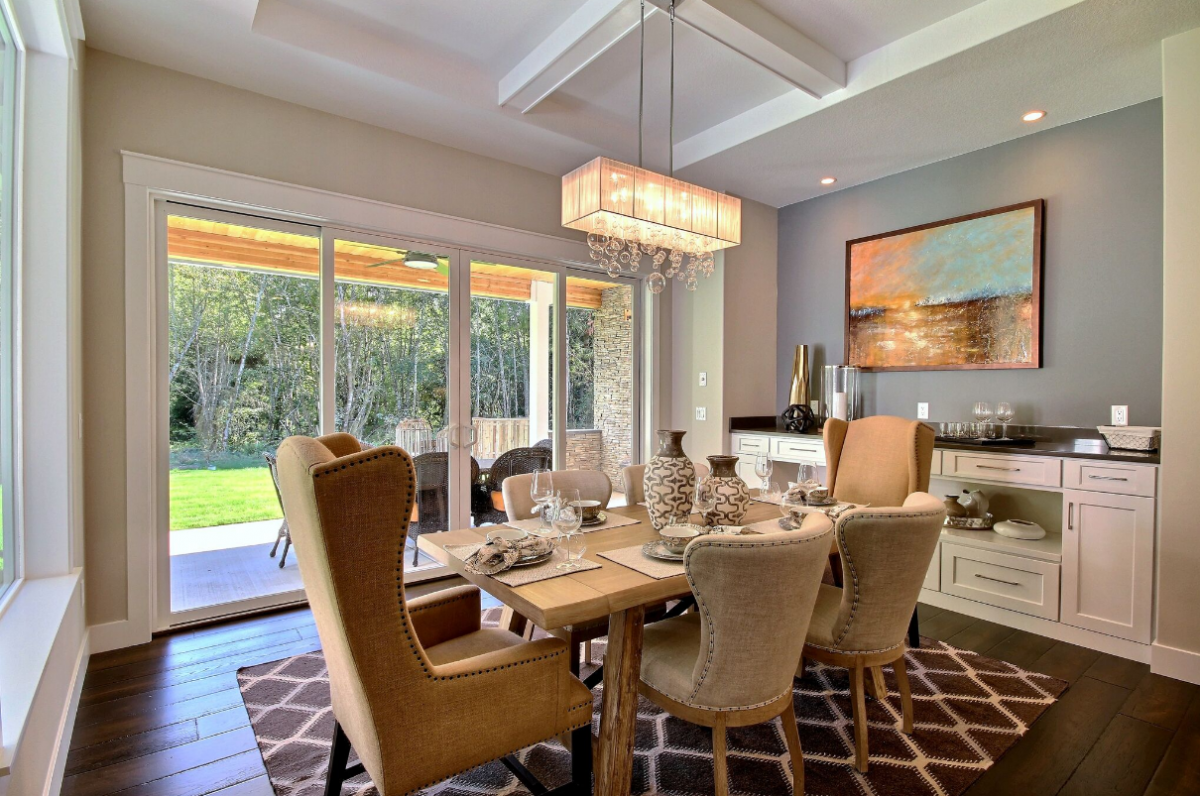 Aerius was a small acreage lot, backed with expansive green space all around. The beautiful backdrop of tall cedars and pine trees prompted the builder to incorporate 14ft ceilings into the design. Milgard Style Line® Series vinyl windows really framed the spectacular view merging the beauty of the structure with its surroundings. The decision expanded the feel of the room and brought the outside in.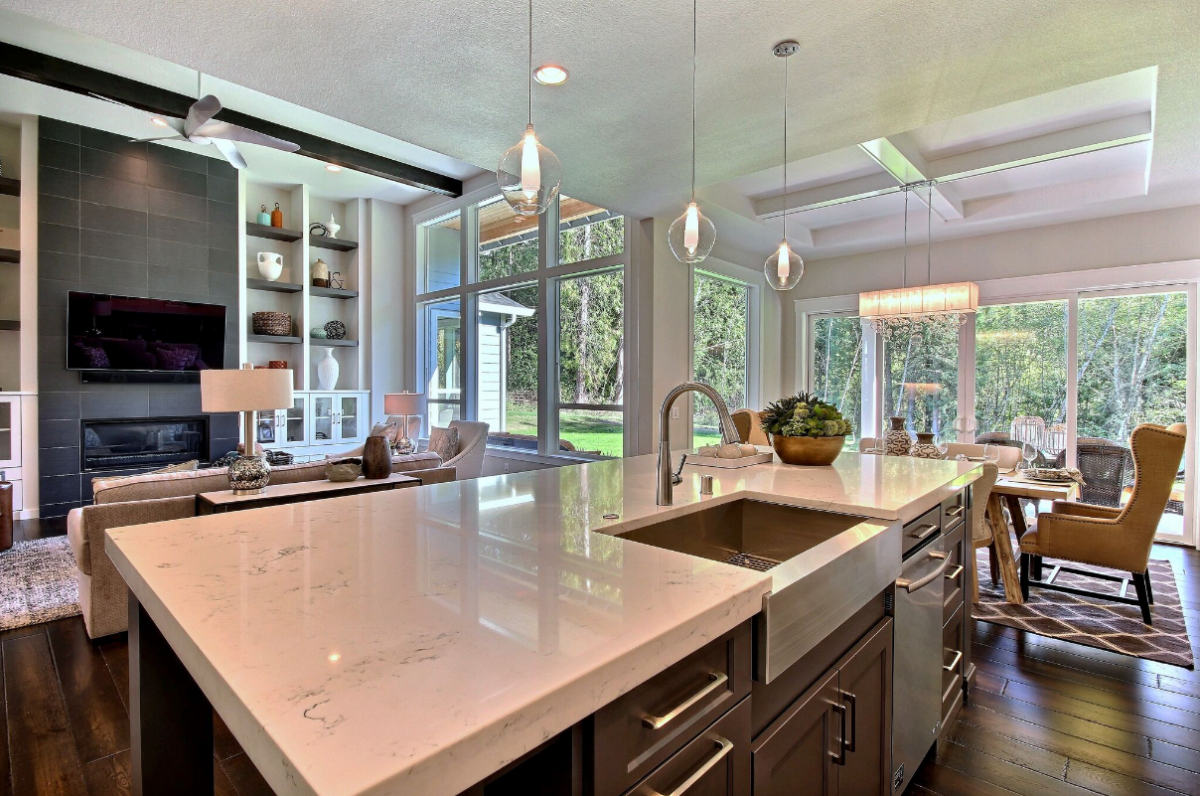 "We maximize the amount of light in each and every one of our homes," Tim went on to say. "By installing the largest windows (allowed per code) and placing them strategically (in regards to exposure and the changing sunlight throughout the day) we can capitalize on the beauty of natural light, even if we build in an area that's often overcast."
With a focus on contemporary details and quality products, Cascade West often uses Delta® faucets in their projects. In this kitchen, they choose the Essa® single handle pull-down kitchen faucet.
Tim's advice for other's considering new home construction: "Consult with a professional who understands the use of light and space. Learn how they complement each other and focus on the homeowner's lifestyle. If you build around that you can't go wrong."  
Project Information:
Project: The Aerius - 2016 Clark County Parade of Homes
Milgard Series Used: Style Line Series vinyl windows
Builder: Cascade West Development Inc.
Contractor: Cascade West Development Inc.
Architect: Alan Mascord Design Associates Inc.
Photographer: Exposio HDR
Milgard Dealer: TroyCo Window & Door
Location: Ridgefield, WA