Complete Home Remodel
The Bartley family loved the location of their home in a quaint Dallas, Texas neighborhood, but, needed some additional square footage to support their growing family. They were savvy homeowners who understood the building and remodeling process, so, when the project changed from a plumbing renovation to a complete home remodel, they were all in.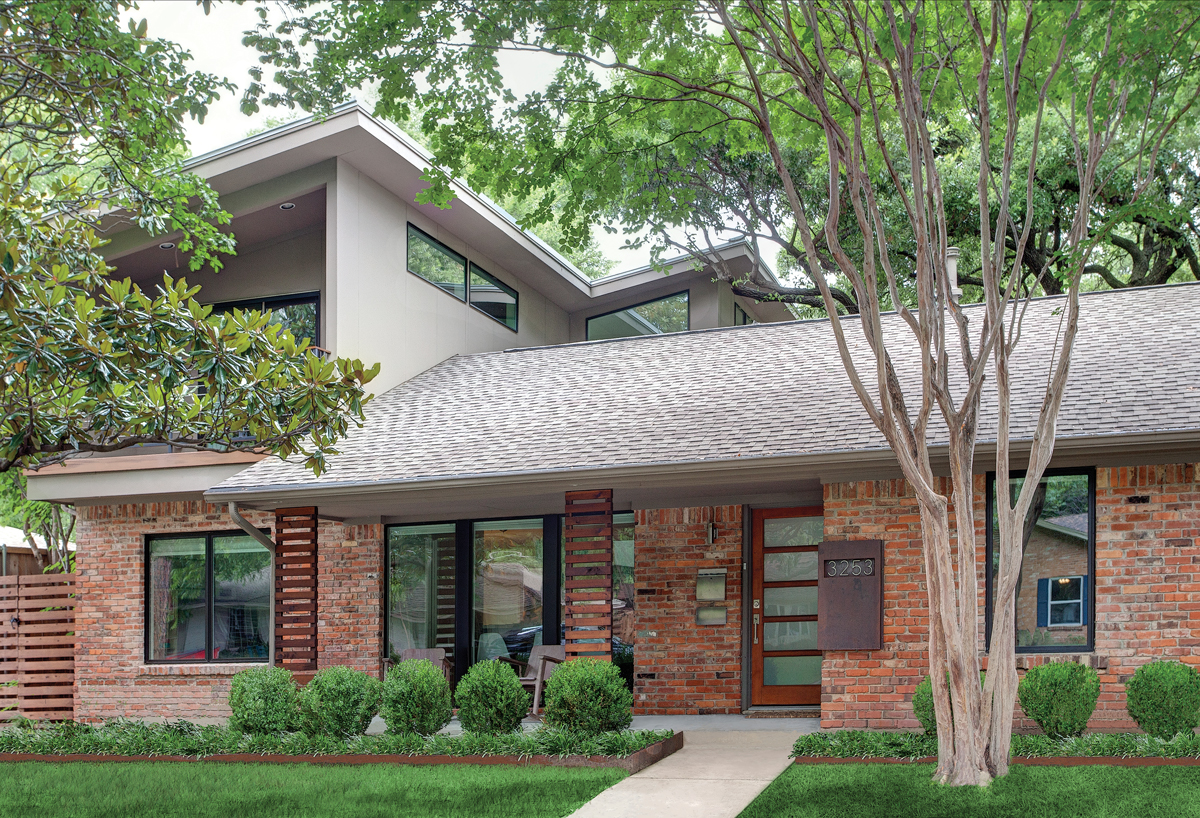 Modern Windows For A Mid-Century Modern Style
Originally a Ranch Style home, the architectural style changed to Mid Century Modern. They wanted to ensure that their room addition flowed with the existing structure through clean lines and that the new space felt as if it had been part of the existing footprint all along.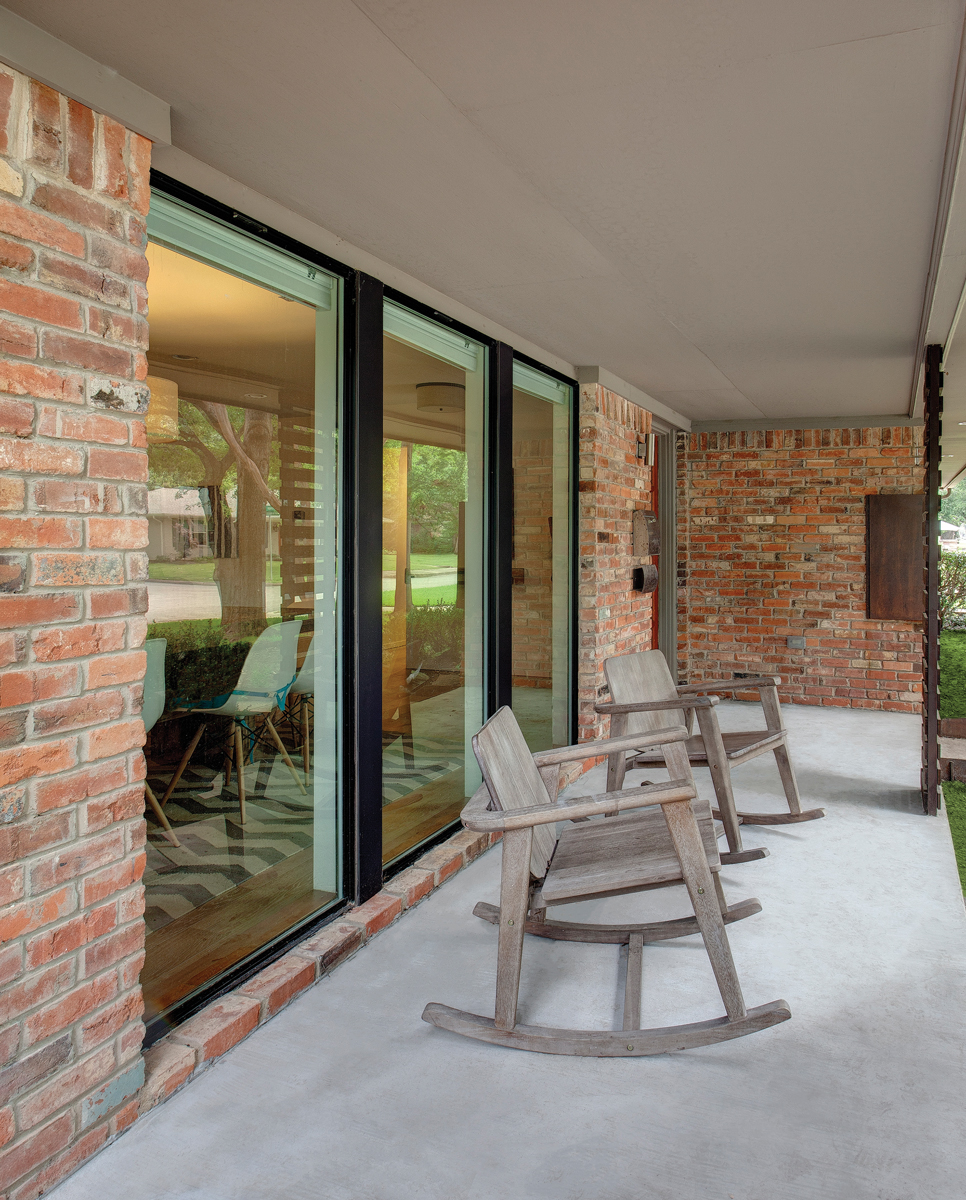 "We used Thermally Improved Aluminum windows, in Bronze," said Kristyn Bartley, homeowner. "The windows really helped incorporate a more modern look. We had a bay window that jetted out into the porch in the dining room originally and we replaced that with a thin profile, Aluminum window, which  makes the space seem so much larger than before. Plus, it increased our porch size! It was also important to us that our windows could go all the way to the floor."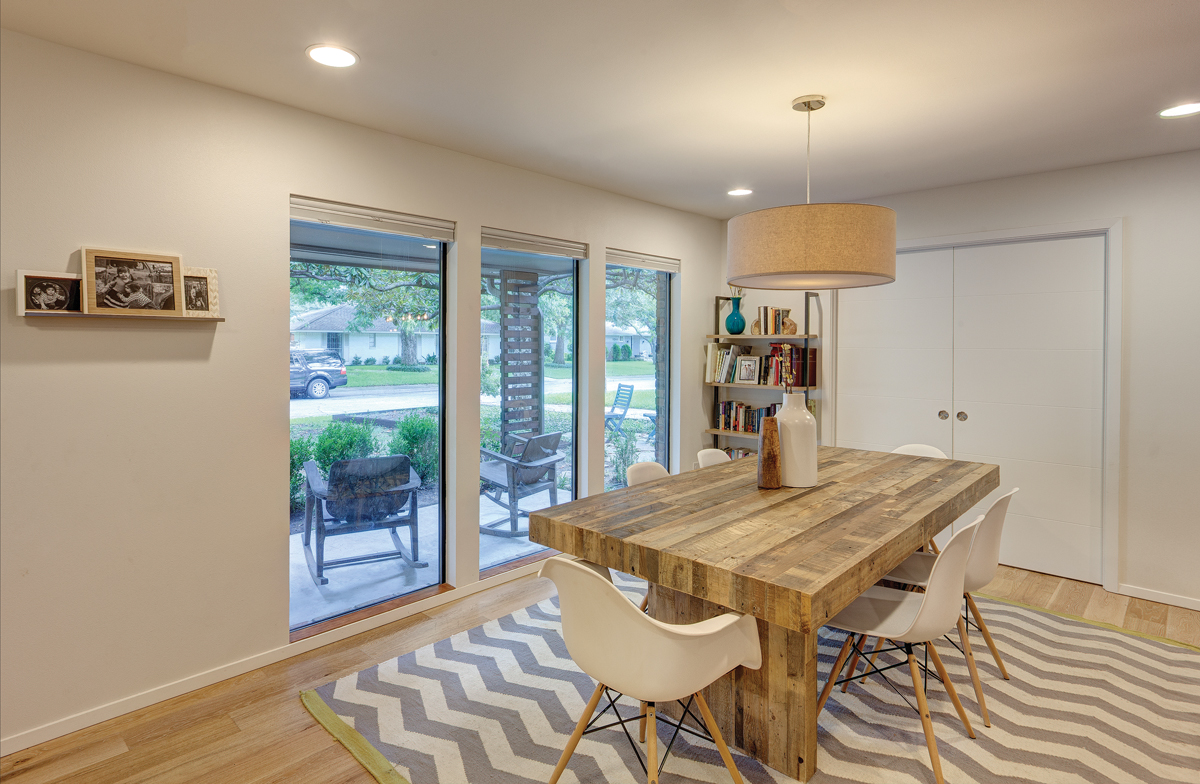 Favorite Part Of the Home
Their favorite new room is the stairwell area, because of its slanted roof and geometric window. "It was such a surprise to me how beautiful it turned out," said Kristyn. "In the plans it was no big deal, just where the stairs would be placed but once it came together with all the windows it turned into something I had never even imagined. It feels like you're in a treehouse with the outdoors coming in. It's the part of the home I thought the least about and it's now the part of the home I love the most."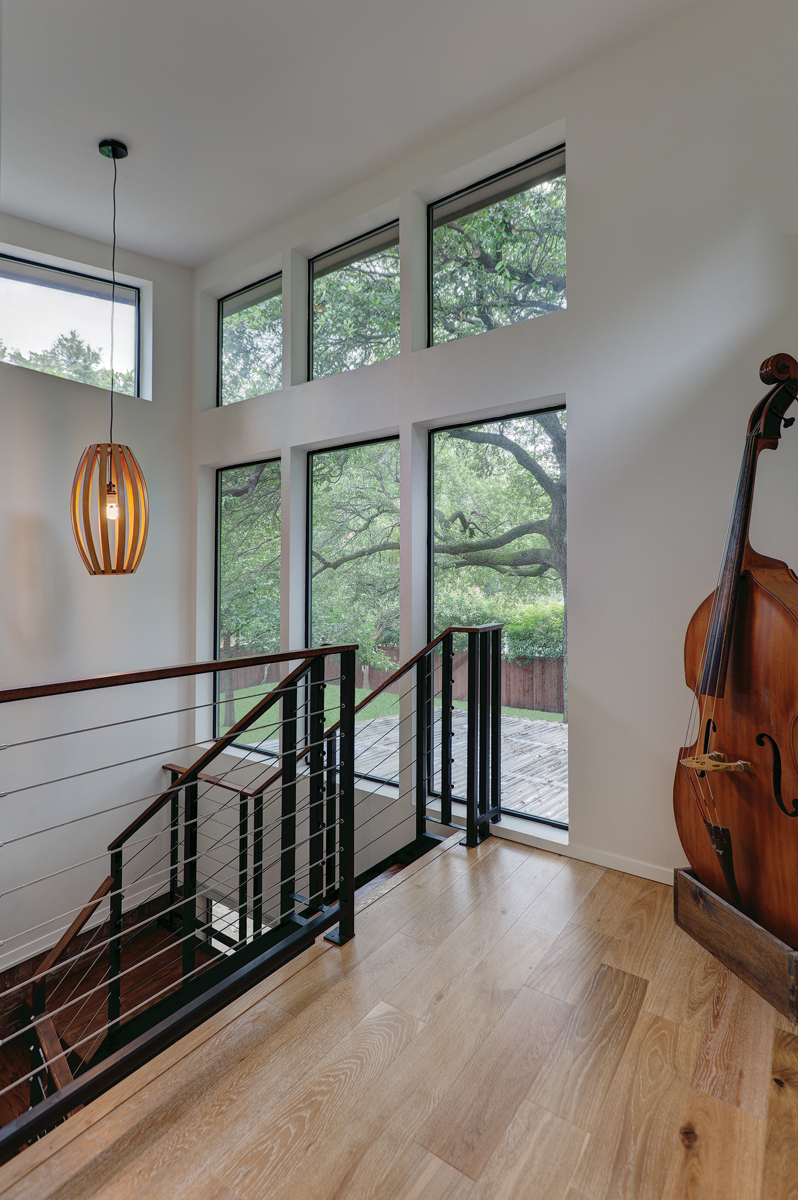 With new construction there can be challenges, but, the Bartley's said when it came to the window selection, it was seamless. "I think preserving the home while radically changing it was a challenge," said Heather Ferrier of Ferrier Custom Homes. "The windows, however, were a great fit and look just as good in the older portions of the home as they do in the new parts of the home."
Project Information:
Builder: Ferrier Custom Homes 
Milgard Dealer: Omni View
Milgard Product Used: Thermally Improved Aluminum in the color Bronze
Location: Dallas, Texas